---
---
---

|Florida| Santo Trafficante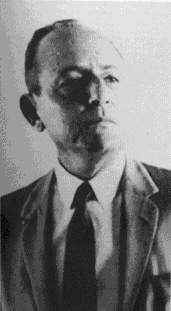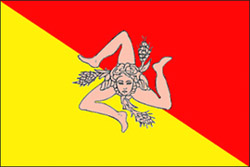 Birth: November 15, 1914 - Tampa, Florida

Death: March 17, 1987 - Houston, Texas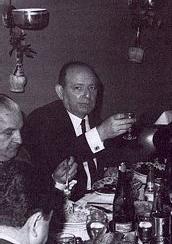 Santo Trafficante, Jr. was one of the last of the old-time Mafia bosses in the United States. He controlled organized criminal operations in Florida, which had previously been consolidated from several rival gangs by his father, Santo Trafficante, Sr (1886 - 1954, died of stomach cancer). He was also reputedly the most powerful mafioso in Batista-era Cuba. Trafficante maintained links to the Bonanno family in New York, but was more closely allied with Sam Giancana in Chicago. Subsequently, while generally recognized as the most powerful organized crime figure in Florida throughout much of the 20th century, Trafficante was not believed to have total control over Miami, Miami Beach, Ft. Lauderdale, and Palm Beach. The east coast of Florida was a loosely knit conglomerate of New York family interests with obvious links to Meyer Lansky, Benjamin "Bugsy" Siegel, Carlos Marcello and Leo Stein (1872 - 1947, was an American art collector and critic). To this day, control of Florida by organized crime is likely divided between Chicago, New Orleans, New York, and international organized crime interests. The Trafficante family was also credited for creating the language known in the old mafia days as "TAMPAN". TAMPAN was a language of an Italian/Spanish dialect. It was spoken by the mob mainly because the police could not understand the language.

Trafficante was born in Tampa, Florida to Sicilian parents Santo Trafficante, Sr. and his wife Maria Giuseppa Cacciatore in 1914. He maintained several houses in Tampa and Miami, and also frequented Havana, Cuba (while Batista was in power), and New York City. Treasury Department documents indicate that law enforcement believed Trafficante's legitimate business interests to include several legal casinos in Cuba; a Havana drive-in movie theatre; and shares in the Columbia Restaurant and several other restaurants and bars in Tampa. He was rumoured to be part of a Mafia syndicate which owned many other Cuban hotels and casinos. As one of the most powerful mobsters in the U.S., Trafficante was invited to the Havana Conference in December, 1946.

Trafficante was arrested frequently throughout the 1950s on various charges of bribery and of running illegal bolita lotteries in Tampa's Ybor City district. He escaped conviction all but once, receiving a five year sentence in 1954 for bribery, but his conviction was overturned by the Florida State Supreme Court before he entered prison. Trafficante was arrested in 1957 along with 56 other mobsters at an apparent underworld convention in Apalachin, New York. Charges were later dropped, though authorities believe the meeting was set up, among other things, to fill the power vacuum created by the recent assassination of Murder, Inc. head Albert Anastasia. Trafficante later denied knowledge of the circumstances of Anastasia's death.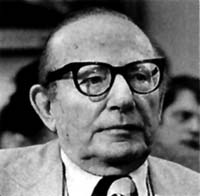 After Fidel Castro's revolutionary government seized the assets of his Cuban businesses and expelled him from the country as an "undesirable alien", Trafficante reportedly came into contact with various CIA operatives, and was reportedly involved in several unsuccessful plans to assassinate Castro. Suspicions that Trafficante. along with Carlos Marcello, mob boss of New Orleans in the 1950s and '60s, and Teamster president Jimmy Hoffa, was involved in some way with the John F. Kennedy assassination have been voiced, but government investigations have found no convincing link.

Trafficante was summoned to court in 1986 and questioned about his involvement with the King's Court nightclub operated by members of the powerful Bonanno Crime family from New York, including undercover FBI agent Joe Pistone, alias Donnie Brasco. Trafficante again escaped conviction. Trafficante's health had declined in his older years, and he died in Houston, Texas, where he had gone for heart surgery, in 1987, he was 72 years old. He left his wife, Josephine, two daughters and four grandchildren.

.:Back to American Mafia:.