---
---
---

|New York| Family - Gambino (Mangano)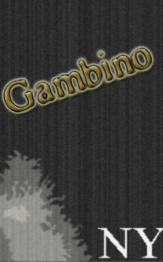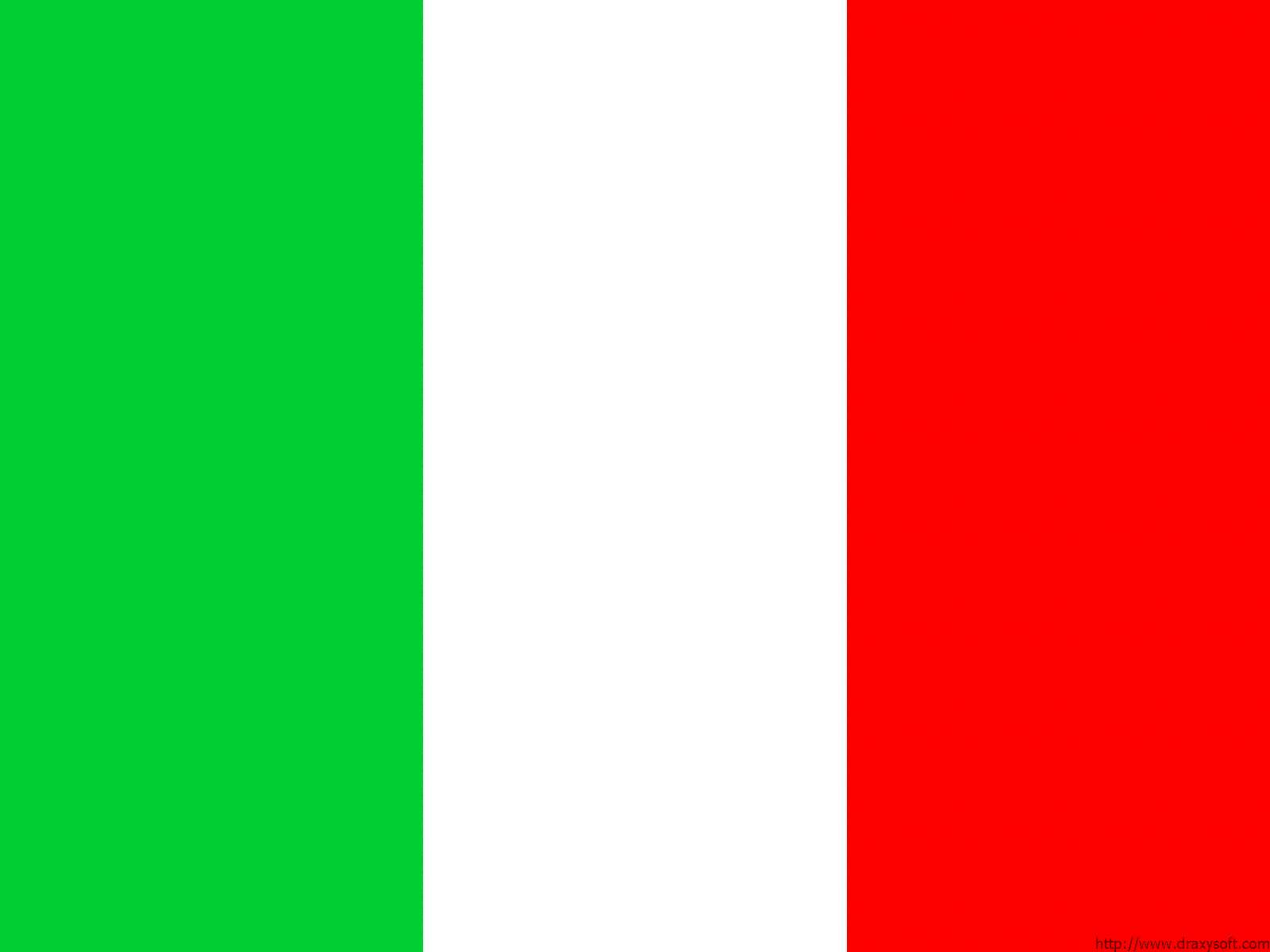 Birth: Early 1900's

Death: /







The Gambino Family is one of the five New York Families which controls the American Organized Crime. The Gambino history dates back to the early 1900's and was once known as the D'Aquila and Mangano Family. The gangs operations extend to the eastern seaboard and all across the nation to California and has close ties with Mafia Families in Sicily. For years the organization was dominant on the Brooklyn waterfront.

Origins
The origins of the Gambino family can be traced back to the days of the Brooklyn Camorra. A Neopolitan gang which was led by Enrico Alfano. After Alfano's arrest and deportation in 1907 Pellegrino Morano became his successor. Under the leadership of Morano and fellow Camorra boss Alessandro Vollero the organization got into a bloody feud with the Morello gang from Manhattan. A war which they eventually lost and which led to the arrest of both leaders for the murder of Morello boss Nicholas Terranova in 1916. Salvatore D'Aquila, a Sicilian immegrant who dubbed himself as the boss of bosses, took over the Camorra territory. During the 1920's D'Aquila faced up once more against the forces of the Morello gang. By this time the gang was lead by a Sicilian named Joe Masseria.

D'Aquila received backings all over the country including the powerfull Cleveland boss Joseph Lonardo. D'Aquila was said to have placed spies inside other Mafia clans to make sure who'm he could trust and who were his enemies. In 1922 he ordered the killing of Vincent Terranova, brother of the murdered Nicholas. However, after Lonardo's murder in 1927 D'Aquila lost allot of his support and was eventually killed in 1928, the same year as his other associate Frankie Yale. The gang he had led for the past 11 years passed into the hands of his second in command Alfred Mineo. Mineo was a large presence at the Brooklyn waterfront and was therefore a powerful ally to others. Mineo was also believed to have double crossed D'Aquila by cooperating with Masseria and to agree upon his murder. Two years later The Castellammarese War, between rival New York bosses Masseria and Salvatore Maranzano, was being fought on the street. Mineo backed Masseria which eventually led to his murder on November 5, 1930, outside of Steve Ferrigno's (the Mineo underboss) home at 759 Pelham Parkway South. Salvatore Maranzano then placed his allie Frank Scalise on top of the D'Aquila organization. By doing this Masseria lost a powerful ally and was himself murdered in April 1931. Scalise however was dethroned again after also Maranzano was killed in 1931, but remained a high leveled figure inside the organization. These events ended a long line of violence and brought back stability inside the D'Aquila Family.


Vincent Mangano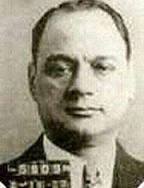 After dethroning Scalise the heads of the New York families decided to appoint Vincent Mangano as the new boss. Mineo's death had also led to Mangano's dominance on the Brooklyn waterfront. Mangano also had close ties with Emil Camarda, vice-president of the International Longshoremen's Association. Through the association, the family controlled the Brooklyn waterfront with activities ranging from extortion to union racketeering, as well as illegal gambling operations including horse betting, running numbers and lotteries. Mangano and Camarda also established the City Democratic Club, ostensibly to promote bedrock American values but in reality as a cover for Murder, Inc., the notorious band of mainly-Jewish hitmen who would do the bidding of the Italian-American run families, for a price. Vince's brother Phillip was a member, as was Albert Anastasia, known as the "Lord High Executioner". Anastasia and Mangano worked closely together for about 20 peacefull years before that was eventually brought to a stop. The ambitious Anastasia had enough of his leader and his ideas didn't match no longer with the elder Mangano. In April 1951, Phillip Mangano was found murdered, while his brother disappeared without a trace that same day. Backed by Frank Costello and other leaders of the New York families the commission agreed upon promoting Anastasia as boss of the Mangano family.


The Mat Hatter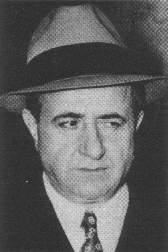 Vito Genovese, the power-hungry underboss of the Luciano family, disliked the close ties between Costello and Anastasia, which provided solidarity in the National Crime Syndicate for the two bosses. Genovese thus jumped on the 1952 killing of a Brooklyn man named Arnold Schuster, who Anastasia had killed for the most minor of indiscretions (acting as a prosecution witness against a bank robber Anastasia didn't even know), as evidence that Anastasia was unbalanced and a threat to the syndicate. With Anastasia underboss Carlo Gambino secretly siding with Genovese against his own boss, the wheels were in motion for the removal of Anastasia.

First, Costello was attacked and wounded outside his apartment building on May 2, 1957. The attack shook Costello to the extent that he soon announced his retirement from the head of his family, turning affairs over to Genovese. Six months later, on October 25, Anastasia was murdered while sitting in a barber's chair at the Park Sheraton Hotel on West 56th Street. Gambino had ordered the hit himself. For many years the murder was believed to have been committed by "Crazy" Joe Gallo and his two brothers. Later, Colombo boss and Gallo enemy, Carmine "Junior" Persico claimed credit. Journalist Jerry Capeci in his online column "Gangland" claims that the murder was committed by a three man hit team organized by Joseph "Joe the Blonde" Biondo. The team consisted of Steven Grammauta, Steven Armone and Arnold Wittenburg, a crew of Lower East Side heroin dealers. Anastasia's former underboss duly took over the reigns of the family which from then on bore his name. Biondo was rewarded with the underboss position, which he kept until his retirement in the 60's. Aniello Dellacroce replaced him as underboss.


Gambino promotes the family
In 1959, Gambino had a hand in setting Genovese and a number of his associates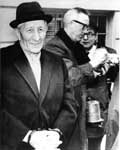 up in a drug deal which, intentionally, went wrong. Genovese was sent to prison for 15 years, where he would eventually die in 1969. The Gambino family soon became one of the most powerful families in the National Crime Syndicate, with close ties to Meyer Lansky's offshore gaming houses in Cuba and the Bahamas, a lucrative business for the Mafia. The failure of Joe Bonanno to kill off Gambino and the heads of other New York crime families in the aftermath of the Banana War saw Gambino become the most powerful leader of the five families.

Gambino allegedly stretched his power as far as to organize the shooting of Joe Colombo, head of the Colombo family, on June 28, 1971. More likely, Colombo shooter Joseph Johnson was a lone nut attracted to Colombo for his Italian civil rights movement. Colombo survived the shooting but remained in a coma until his death in 1977. Johnson was killed by Colombo's bodyguard. In either case Gambino's influence stretched into behind-the-scenes control of the Lucchese family, led by Carmine Tramunti. He also influenced the selection of Frank Tieri as boss of the Genovese family after the murder of Thomas Eboli, which Gambino (allegedly) had murdered over a $4 million dollar drug debt. On October 15, 1976, Gambino died of a heart attack, and control of the family passed not to the obvious choice, underboss Aniello Dellacroce, but to Gambino's cousin, Paul Castellano. Allies of Dellacroce were thoroughly unhappy at the move, but Dellacroce himself kept his men in line, and was duly kept on as Castellano's underboss.


The FBI closes in
The Dellacroce faction remained displeased, believing that Castellano had inherited the role rather than earning it. Castellano did retain a degree of muscle to keep Dellacroce's allies in check, including a crew run by Carmine "Wagon Wheels" Fatico, which included up-and-coming mobster John Gotti. It was not a time for the family to be embroiled in inner turmoil and argument, as the Federal Bureau of Investigation had targeted the Gambino family as the easiest of the five families to infiltrate - FBI tapes obtained from a bug planted in a lamp on Castellano's kitchen table caught him discussing illegal deals with his subordinates, and by the early 1980s Castellano was up on a number of charges and faced with conviction. He let it be known that he wanted Carlo Gambino's son Thomas to take over the family should he be sent to jail, with Thomas Bilotti (Castellano's chauffeur and bodyguard) as his underboss, which further enraged the Dellacroce faction.

In 1983, a federal indictment charged 13 members of the Gambino family with drug trafficking. This group included John Gotti's brother, Gene, and his best friend, Angelo "Quack Quack" Ruggiero, who got his nickname for his non-stop talking. The feds had in fact been listening in on his home phone conversations since 1980 - they had Ruggiero on tape discussing family business, making drug deals, and expressing contempt for Castellano. By law, the accused were allowed transcripts of wiretap conversations to aid their defense, and Castellano demanded to be shown them, though Dellacroce did his best to put him off. Dellacroce was by this time suffering from cancer, but with Ruggerio desperate for help his friend John Gotti duly stood up for him. All the same, Castellano maintained that he wanted the transcripts, or he would have Ruggerio and Gotti removed. Gotti realized he had to act fast, and the death of his mentor Dellacroce on December 2, 1985, paved the way for him to take out Castellano.


Gotti takes over
On December 16, Bilotti and Castellano were heading for a meeting with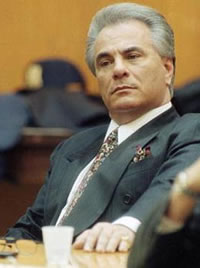 capo Frank DeCicco at the Sparks Steak House on East 46th Street, when they were gunned down by four unidentified men in the middle of rush hour. Gotti had organized the hit, and duly took over as the head of the Gambino family. Known as the "Dapper Don", Gotti was well-known for his hand-tailored suits and silk ties, and his willingness to throw out soundbites to the media in a way unlike any Mafia boss before him. He appointed DeCicco as his underboss and promoted Ruggiero to capo in charge of his old crew. He favored holding meetings while walking in public places, so that surveillance equipment could pick up visual images but not the matters being discussed. His home in Howard Beach, Queens, was frequently seen on television, and he was often spotted dining at fancy restaurants in town.

Many mob leaders disapproved of his high-profile style, particularly Genovese family boss Vincent "Chin" Gigante, a former ally of Castellano, who put out a contract on Gotti's life. On April 13, 1986, a car bomb meant for Gotti instead killed DeCicco. Eventually, Gotti's brash demeanor and belief that he was untouchable (he was acquitted on federal charges three times, earning the nickname the "Teflon Don") proved his undoing. The FBI had managed to bug an apartment above the Ravenite Social Club in Little Italy, where an elderly widow let mobsters hold top-level meetings. Gotti was heard planning criminal activities and complaining about his underlings, including Sammy "The Bull" Gravano, who upon hearing the tapes decided to turn state's evidence and testify against Gotti. On April 2, 1992, Gotti was convicted and received a sentence of life without parole.


The Present Family
Gotti continued to rule the family from prison, while day-to-day operation of the family shifted to capos John "Jackie Nose" D'Amico and Nicholas Corozzo. Corozzo was thought to be the successor of Gotti, but instead Peter Gotti took over in 2002. He was only boss for one year because many thought he was incapable of handling the Family. Right after John Gotti's death two Italo-Americans and a Cuban-American were arrested on organized crime charges in Queens, New York. On June 6, 2006, Gregory DePalma, a Captain in the Gambino crime family, was convicted on racketeering charges and is likely to spend the rest of his life in prison. John D'Amico was recognized as the acting boss of the family but he was arrested during a big scale operation in February 2008. He was arrested together with Nicholas Corozzo, underboss Domenico Cefalu and about 62 other members of the Family. It was stated that D'Amico could not longer pay his lawyer due to his known gambling addiction. After the arrests Nicholas Corozzo went on the run untill he turned himself on May 19, 2008. 3 months later another head of the Gambino family was arrested, Junior Gotti. Gotti is charged with 3 murders and racketeering charges. D'Amico and Cefalu were both sentenced to 2 years that same month while Corozzo and Gotti await their trial.


Bosses of the Gambino Crime Family
1907-1917 - Pellegrino Morano (Deported. Head of Brooklyn Camorra)
1916-1928 - Salvatore D'Aquila (Murdered in October 1928)
1928-1930 - Alfred "Al Mineo" Manfredi (killed on November 5, 1930)
1930-1931 - Francesco Scalise (demoted after Salvatore Maranzano was killed, murdered in 1957)
1931-1951 - Vincent Mangano (disappeared April 15, 1951, allegedly killed by Albert Anastasia)
1951-1957 - Albert Anastasia(killed October 25, 1957)
1957-1976 - Carlo Gambino (died October 15, 1976, natural causes)
1974-1976 - Paul Castellano (acting boss)
1976-1985 - Paul Castellano (killed on December 16, 1985)
1986-2002 - John Gotti (Died June 10, 2002, in jail)
1992-1996 - John 'Junior' Gotti (acting boss)
1992-1996 - Ruling Committee/Panel (aides to acting boss) Nicholas Corozzo, Leonard DiMaria, John D'Amico
1996-2002 - Ruling Committee/Panel John D'Amico , Peter Gotti and others (committee/panel disbanded 2002)
1992-1999 - John 'Junior' Gotti (acting boss) (jailed 1999)
1999-2002 - Peter Gotti (acting boss)
2002-2003 - Peter Gotti (Boss but thought to be incapable of running the Family)
2002-2005 - Arnold Squitieri (acting boss)
2005-2007 - Jackie "Nose" D'Amico (Acting Boss), Domenico Cefalu (Underboss), Joseph Corozzo (Consiglière)
2011 - Domenico Cefalu (Boss)

.:Back to American Mafia:.